The Three Minute Meditator CD

It's an entertaining and easy to use program based on the book, but in "easy listening" form!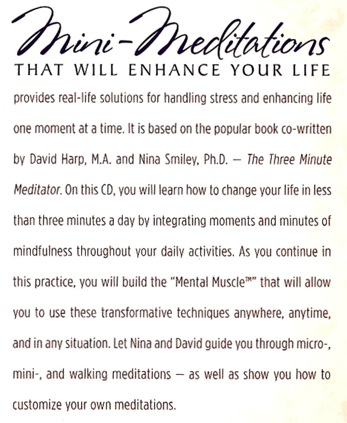 To order
The Three Minute Meditator CD
(US$12.95)
Just click the PayPal Button!

_____________________________________________

Buy The 3MM Book and CD Together
(and save $5 on Cost and Shipping)

...Just click this Paypal Button!

For Multiple Copies, Overnight Shipping, Wholesale, or Non-US Orders:

Please use the "Contact Us" button below to request pricing and shipping costs, and we'll get right back to you.
Bookstore and Spa Wholesale Orders Welcome!